The FreeStyle Libre Digital Ecosystem enables users to share their glucose data with their healthcare team remotely to help them provide appropriate medical advice and care, even without meeting for an in-person visit.
With the FreeStyle LibreLink app◊ on your mobile phone, your glucose data will be automatically uploadedΔ to LibreView₼, so that your healthcare professional can remotely access to your glucose data anytime, anywhere using an internet connected device.
Are you a healthcare professional? Learn how to set up your clinic on LibreView and invite your patients to share their glucose data.
Sharing your glucose data with your healthcare team has never been easier, thanks to the 'Connect to Practice' feature in the FreeStyle LibreLink app.
STEP 1:
Download the FreeStyle LibreLink App to AutomaticallyΔ Upload your Glucose Data to LibreView₼
If you haven't downloaded the FreeStyle LibreLink app and set up an account yet, do this first. With the FreeStyle LibreLink app, your glucose data is automaticallyΔ uploaded to LibreView when connected to the internet.
*Subject to local health authority approval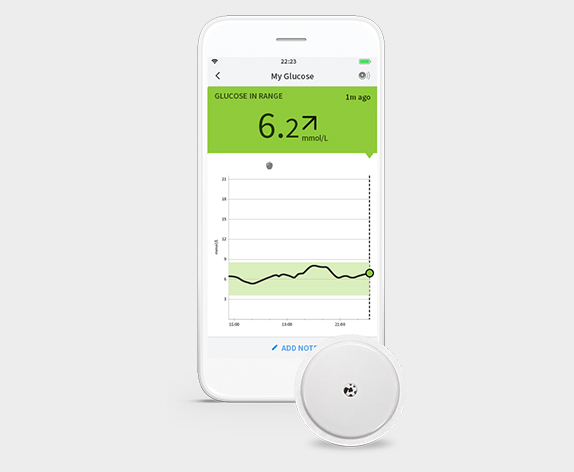 STEP 2:
Link your LibreView Account with your Healthcare Team's Clinic Account
If you are using the FreeStyle LibreLink app, you can link to your healthcare professional easily using the 'Connected Apps' function in the app. This video will guide you through two ways of doing this.
Reader User? Refer to the LibreView Quick Start Guide to guide you through linking your accounts through LibreView.
STEP 3:
View your Glucose Reports
Go to LibreView.com and log in using the same details as your FreeStyle LibreLink app. Once you have uploaded your glucose data and successfully linked your account, you and your healthcare professional will be able to view the same reports₼ even when you are not together. To view your reports in LibreView, follow the below steps: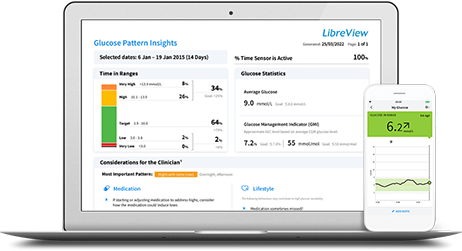 Discover our educational platform, FreeStyle Academy. This unique resource is designed to support you in taking positive steps towards managing your diabetes with the FreeStyle Libre system.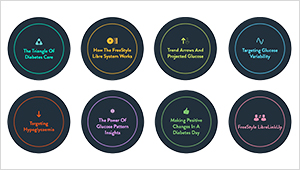 Our 'bite-size' educational modules are designed to help you get the most out of your FreeStyle Libre system, equipping you with the skills and knowledge to help you manage your diabetes.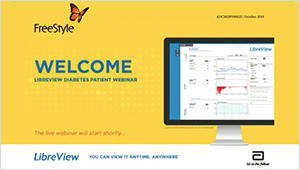 A series of webinars providing support on how to better manage diabetes using the FreeStyle Libre system which you can watch on demand. Follow us on Facebook to keep up to date with when the next Live webinar will take place.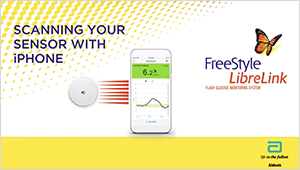 We have a selection of tutorial videos to support you all the way through your FreeStyle Libre journey. From 'Applying the Sensor' through to 'Viewing Glucose Trends and Patterns'.
Need more help? These are some great places to find answers to your questions and guide you through setting up the FreeStyle Libre system.