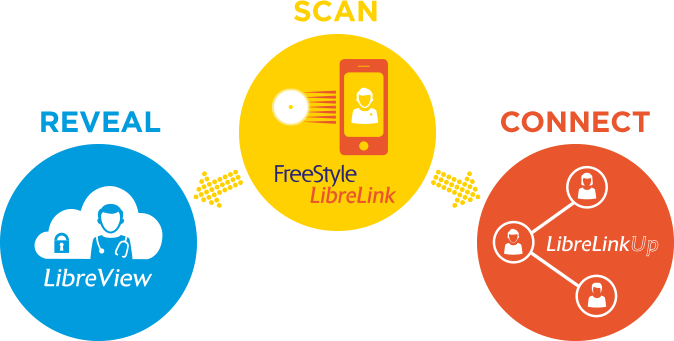 ---


You can now use your smartphone to scan your sensor1.
Download the FreeStyle LibreLink app to get glucose readings anytime2, anywhere3.
You now have the freedom to view your glucose results on your phone, on your reader or both (just make sure you start your sensor with your reader first if you want to use both reader and phone1).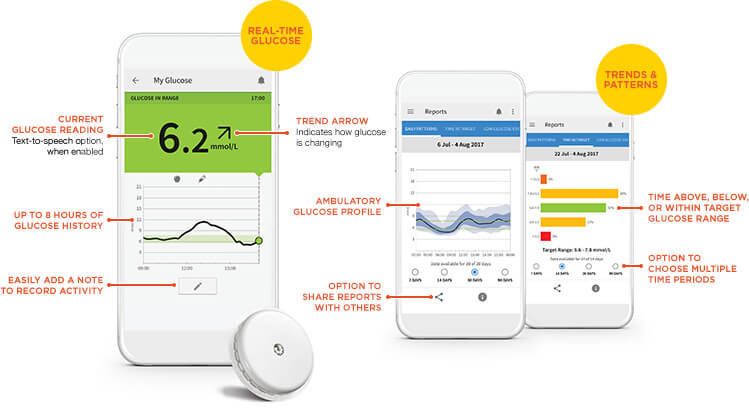 ---


LibreView is a free, secure, cloud-base diabetes management system4.
It gives you clear, intuitive reports that make it easier to discover patterns and trends so you can make more informed decisions.

Use the FreeStyle LibreLink app to automatically sync your glucose data to LibreView or upload from a FreeStyle Libre reader via your computer.
You can share your reports with your healthcare professional, securely and confidentially, from your computer.
Visit libreview.com to find out more about how LibreView works, get an overview of the reports or create an account.
---


Your family and friends can remotely monitor your glucose readings with LibreLinkUp5.
Connect your FreeStyle LibreLink app with their LibreLinkUp app6 to share your readings and trends.

The LibreLinkUp app will automatically receive updates when glucose readings are too high or too low.
By staying connected they can help you manage your diabetes with information.
Download today