Get the most out of the FreeStyle Libre system by connecting with the digital health solutions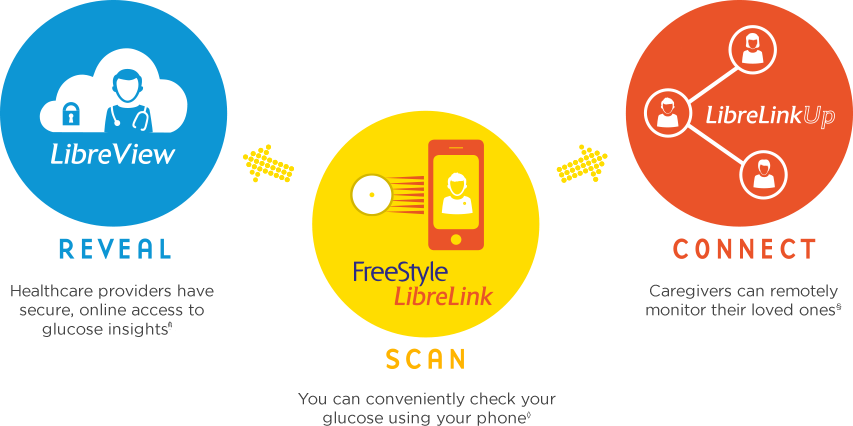 SCAN with the FreeStyle LibreLink App

You can use your phone to scan your FreeStyle Libre sensor using the FreeStyle LibreLink app.◊
Every time you scan your sensor with the app, your glucose data is automatically uploadedΔ to LibreView where your healthcare professional can see your complete glycaemic picture₼ and help you make more informed decisions.
Available on Android and iOS, you can download the FreeStyle LibreLink app and get many of the same features of the FreeStyle Libre reader on your phone◊.
Clear, full-colour, easy to read reports on the FreeStyle LibreLink app make it easier than ever to monitor your glucose levels anytime‡, anywhere₸.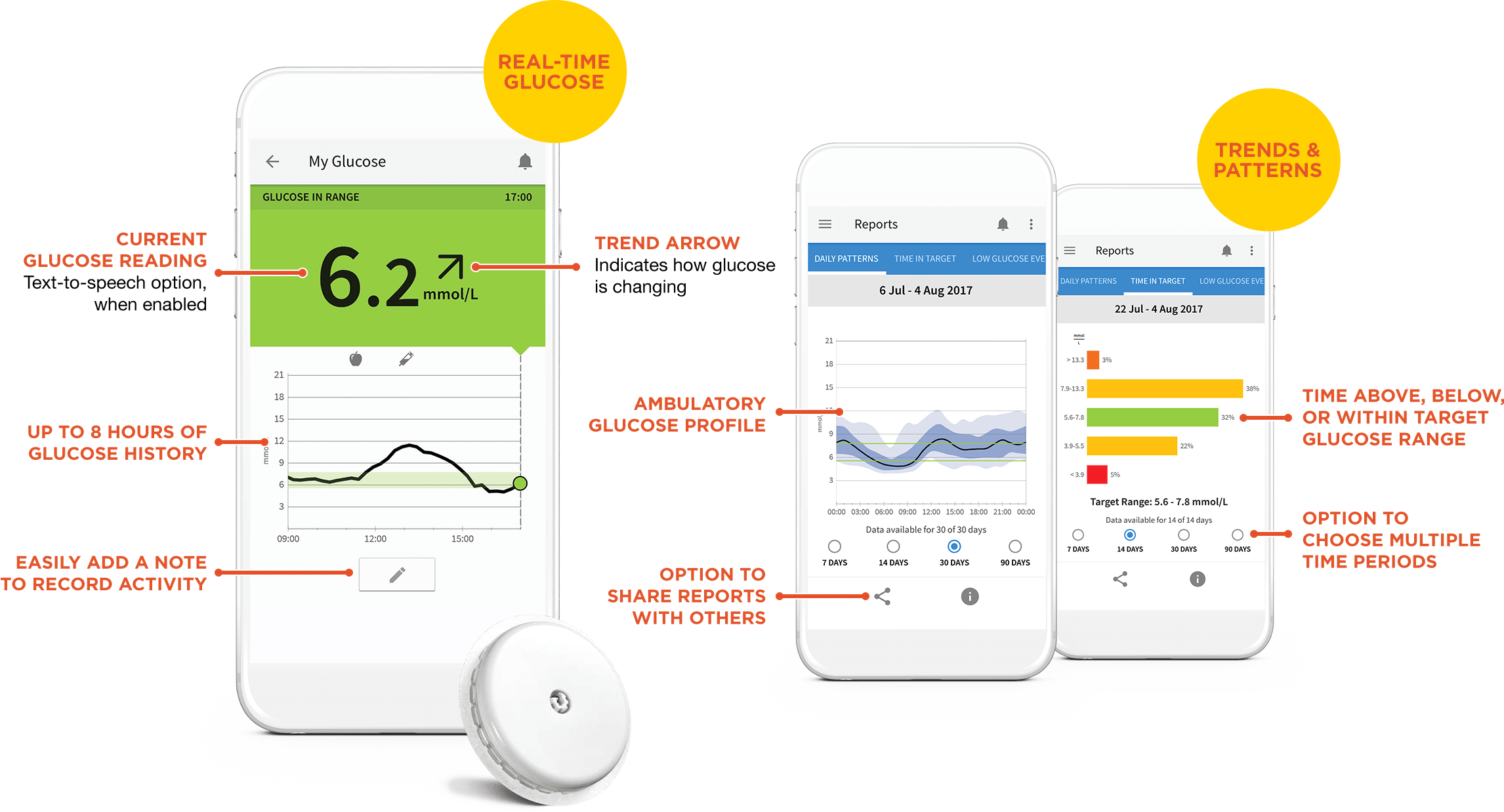 Find out more about the FreeStyle LibreLink app in our dedicated module on the FreeStyle Academy.

CONNECT with LibreLinkUp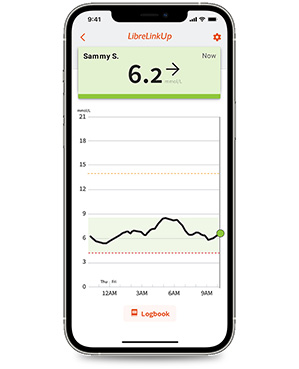 With the LibreLinkUp mobile app, FreeStyle LibreLink users can remotely share their glucose readings with their caregivers and loved ones§.
The LibreLinkUp app is connected to the FreeStyle LibreLink app. When you scan your FreeStyle Libre sensor with your phone, the LibreLinkUp app user will automatically receive readings, 12-hour glucose graph and trend arrows​ for their loved ones.ǁ
With the LibreLinkUp app, up to 20 people can view results from a single FreeStyle LibreLink account.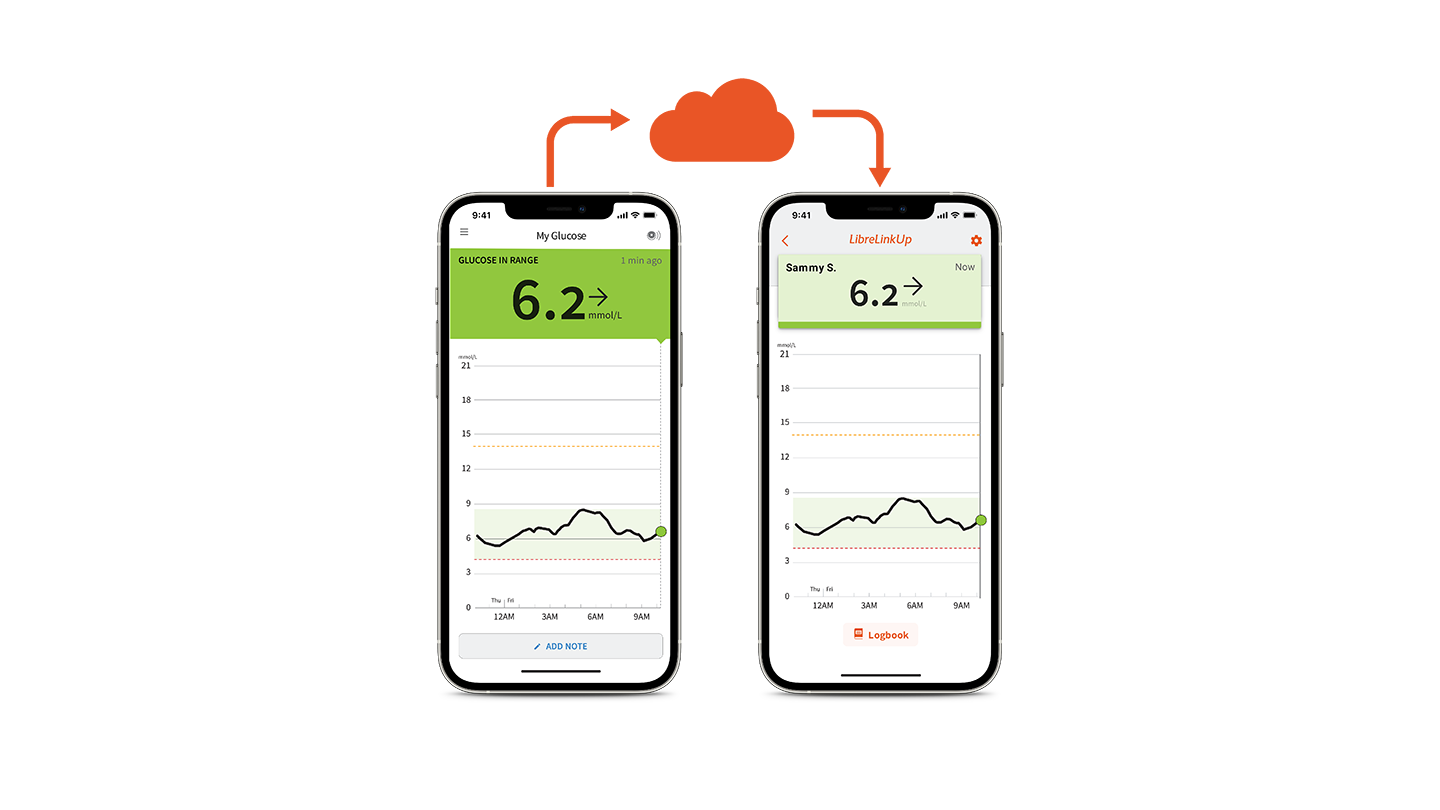 Log in to the FreeStyle Academy to get in-depth information about how the FreeStyle Libre digital health ecosystem can help you optimise your diabetes management.


REVEAL with LibreView
LibreView is a free, secure, cloud-base diabetes management system that allows you to share your reports with your healthcare professional securely and confidently₼.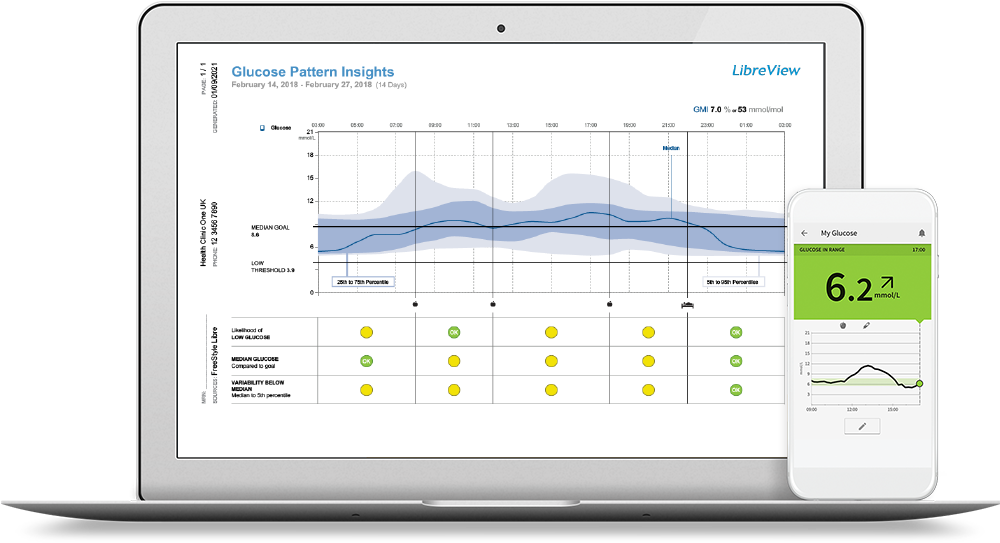 Simple upload
You can automaticallyΔ sync your data to LibreView when you're scanning your sensor with the FreeStyle LibreLink app◊
Easy and remote access
Your doctor can access your complete glucose picture online anytime, anywhere from any internet-connected device.₼
Connected care
Your doctor can set up their practice on LibreView, add team care members and securely share your glucose data with their staff for a better care.