How is Glucose Measured and Stored?
Data generated following a typical 1-second scan of the reader over the sensor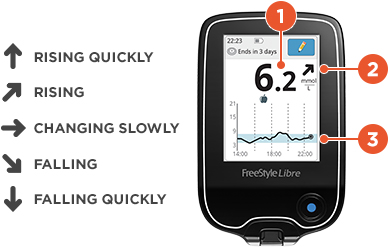 1. Current glucose reading
Based on the most recently updated glucose value (1 minute).

2. Trend arrow
The trend arrow shows the direction glucose is heading, along with the rate of change.

3. 8-hour history
The graph is made up of 15-minute readings stored over the last 8 hours (15 minute)*.
The reader eliminates the need for painful routine finger pricks1 offering an easy way to check glucose with a painless 1-second scan even through clothing2.
Small and lightweight3, the reader is easy to hold and carry with you at all times. The ability to scan as many times as you like - discreetly wherever and whenever4 you want - allows you to better understand the impact of actions like food, exercise and insulin on glucose levels.
The reader stores 90 days of glucose data for you to look back on. You can spot patterns and identify areas to target with your Healthcare Professional then check your improvement. You can also set customisable reminders and alerts with sound or vibrations, and add your own notes to help interpret your data.
IMPROVE YOUR FREQUENCY OF GLUCOSE MONITORING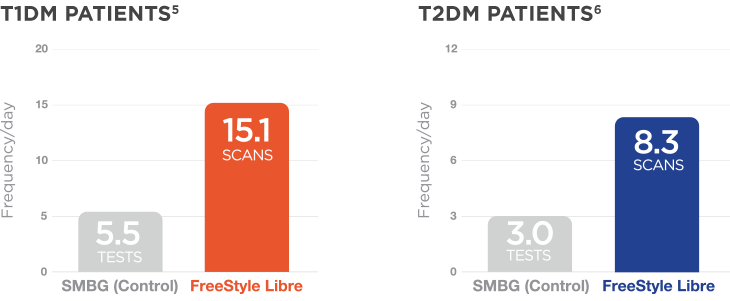 Glucose monitoring exceeded EU guidelines7
REDUCES TIME IN HYPOGLYCAEMIA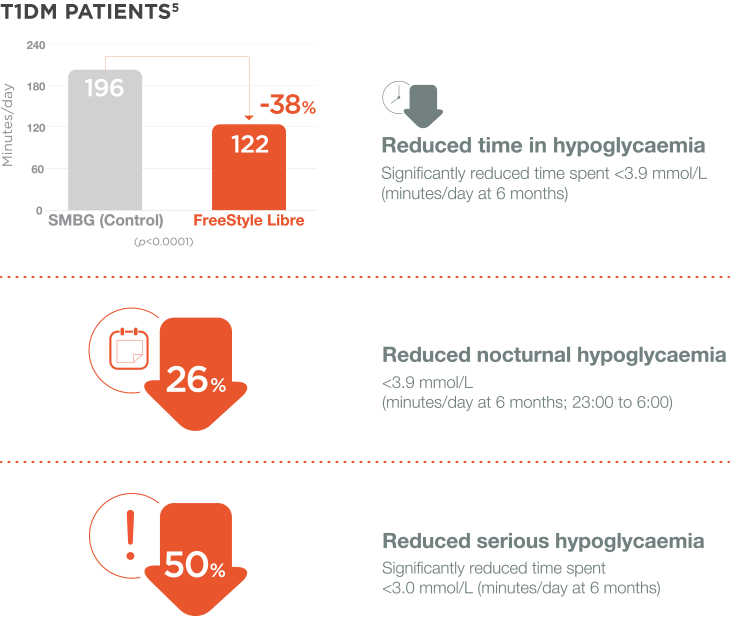 When necessary, your patients can check their ketones using the strip portal on the FreeStyle Libre reader using FreeStyle Optium β ketone test strips. Blood glucose tests can also be performed using the strip portal.