In these situations it can be easy to feel out of control as a parent; it's a time synonymous with lots of sweets and chocolate. As a parent of a child with diabetes this can be a worry, but by careful monitoring and checking glucose levels regularly your little vampires can enjoy a spectacularly spooky Halloween.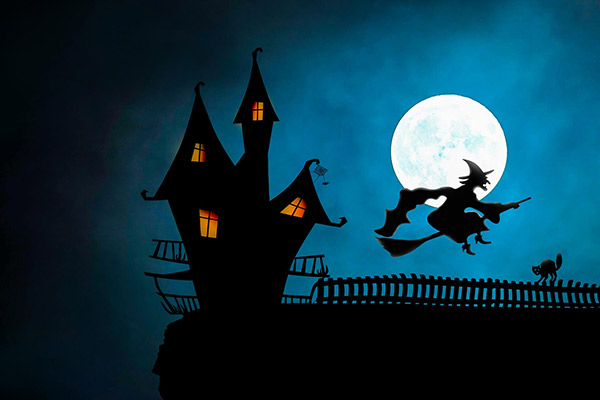 Having too many sugary foods can lead to fluctuating glucose levels, making it vital that glucose levels are checked regularly1. Walking, along with other forms of exercise, can lower blood glucose levels2 If the intake of sugar isn't monitored then glucose levels in the blood could increase. Both of these cases can have very serious outcomes. Hyperglycaemia is caused by high blood glucose (over 8.5mmol/L, 2 hours after a meal)3, whereas a hypoglycaemia is caused by a low level of glucose in the blood (below 4 mmol/L),4 which could be caused by high energy activities, i.e. party games, trick or treating.
There is no proposed limit to how much sugar a person with type 1 diabetes has, as it depends on a number of factors including height and weight. It is just advised that people with diabetes follow a normal balanced diet. The daily guideline for how much carbohydrates you should consumer is 230g for women and 300g for men, and this guideline includes sugars.5 The recommended sugar intake is around 30g (5% of your energy intake).6 Sugar occurs naturally in fruits, vegetables and dairy, so shouldn't be cut out of your diet. However it is recommended that you reduce the amount of foods you eat which have added sugar.7
As a guideline the average chocolate bar has 48g per 100g and the average packet of sweets has 65g per 100g. This is definitely something to be aware of in the run up to Halloween. Try and provide some lower sugar options such as popcorn, dark chocolate or yogurt covered raisins and nuts8;allowing your child to make healthier diet decisions, while still enjoying a sweeter treat.
The FreeStyle Libre system avoids the hassle of finger pricking; with a quick scan of the sensor your little vampire can see their blood glucose levels9 and adapt behaviours accordingly. The FreeStyle Libre system has a paediatric licence therefore you can use this on your child (aged 4 or above) to monitor their glucose levels. Due to the nature of Halloween we do still recommend that as a parent you continue to monitor your child's glucose levels as well and follow the advice of your health care professional.
Here are a few helpful tips that will ensure that your Halloween celebrations remain spooky:
Give your child a limit before Halloween on how many sweets they are allowed throughout the night and avoid eating whilst you are trick or treating, as it will be harder to monitor.10
Have a healthy balanced meal with wholegrain starches around 2 hours before the celebrations, as they are slow release carbohydrates and keep you feeling fuller for longer.11
Be prepared! Every activity can affect blood glucose levels in different ways, so if your Halloween activities involve high energy activities it is best to be prepared.12
Remember to tell the friends and parents who are celebrating with, and know what to expect if things go wrong.
By being careful, staying prepared and checking glucose levels frequently there is no reason why your child can't enjoy a sweet treat and have the spookiest time this Halloween. As always, always follow the advice of your health care professional.
---
[1] https://www.diabetes.org.uk/Guide-to-diabetes/Complications/Hypos-Hypers/
[2] http://www.diabetes.co.uk/how-to/bring-down-high-blood-sugar-levels.html
[3] http://www.nhs.uk/conditions/Hyperglycaemia/Pages/Introduction.aspx
[4] http://www.nhs.uk/Conditions/Hypoglycaemia/Pages/Introduction.aspx
[5] https://www.diabetes.org.uk/About_us/What-we-say/Food-nutrition-lifestyle/Consumption-of-carbohydrate-in-people-with-diabetes/
[6] http://www.nhs.uk/chq/pages/1139.aspx?categoryid=51
[7] https://www.diabetes.org.uk/Guide-to-diabetes/Enjoy-food/Eating-with-diabetes/Diabetes-food-myths/Myth-sugar-causes-diabetes/
[8] http://www.popsugar.com/fitness/Healthiest-Halloween-Candy-Buy-38715791
[9] https://www.freestylelibre.co.uk/
[10] https://www.diabetes.org.uk/guide-to-diabetes/Teens/me-and-my-diabetes/halloween/
[11]http://www.diabetes.co.uk/food/which-foods-help-diabetes.html
[12] https://www.diabetes.org.uk/guide-to-diabetes/Teens/me-and-my-diabetes/halloween/