FreeStyle Webinars
Our webinars are designed to help you and your patients get the most out of the FreeStyle Libre system.


NEW TOPICS COMING SOON
Watch on-demand
Technology Highlights from the 79th American Diabetes Association Meeting – San Francisco
Review of key presentations and studies presented on technology from American Diabetes Association from Dr Emma Wilmot and Dr Fraser Gibb.
This webinar will take you through:
- Breaking news
- Key posters sessions
- Live Q&A session
Understanding the Ambulatory Glucose Profile (AGP) and practical application of the reports
This webinar will take you through:
Listen to a Consultant Diabetologist and Diabetes Specialist Nurse talk though how they use AGP in practice
Find out some tips on how you can apply reports to your patients
In-depth analysis on the benefits of AGP for both you and your patients
Q&A session
Download the supporting Case Study Booklet
Understanding Patient Data using LibreView*
This webinar will take you through: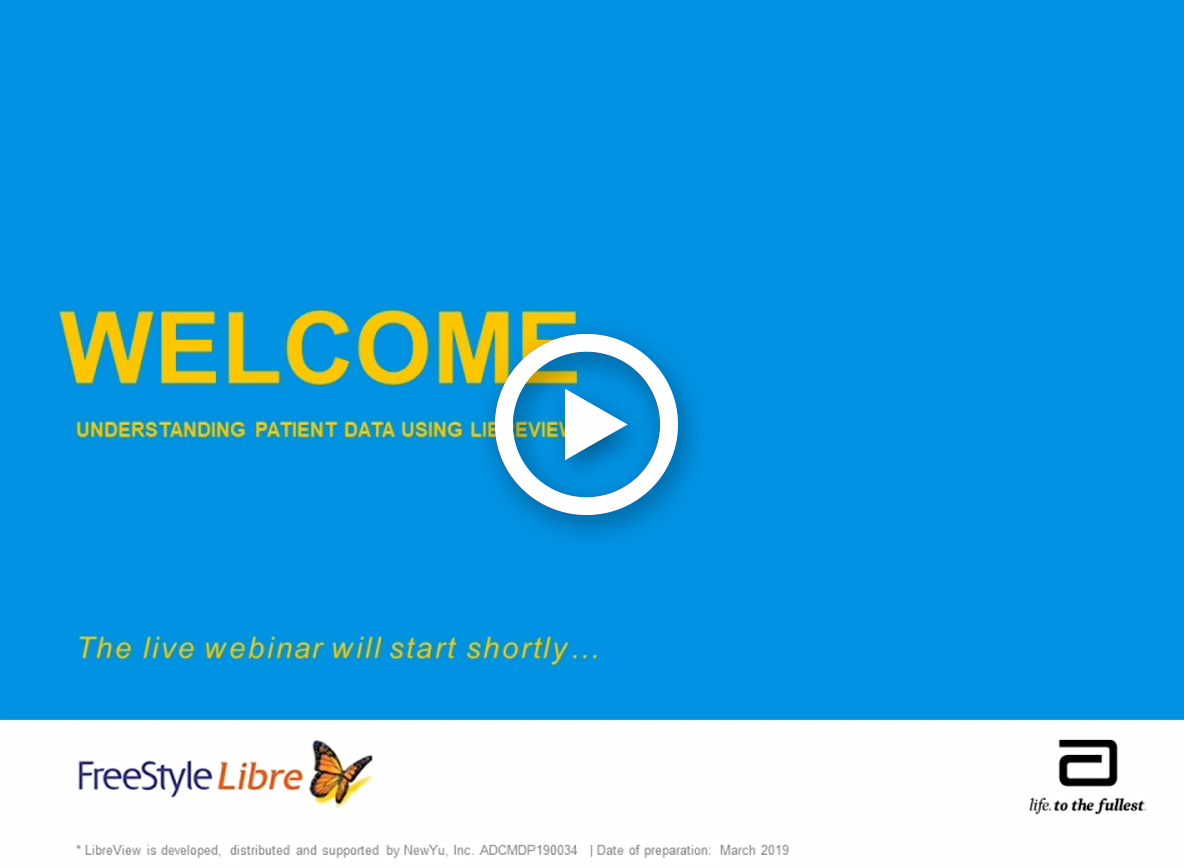 LibreView is so much more than a way for healthcare professionals and their patients to share data from their FreeStyle Libre system. Hosted by experienced LibreView practitioners, this webinar will provide clinical insights that will help you manage your diabetes patients in a new way:
Get your patients started on LibreView
Set up LibreView so all the team can access patients reports
Create LibreView reports and interpret the data
Use LibreView reports and dashboards to assess the need for the treatment changes
Optimise treatment plans through remote patient monitoring
Use LibreView to audit and manage patient population
*LibreView is developed and distributed by Newyu, Inc.