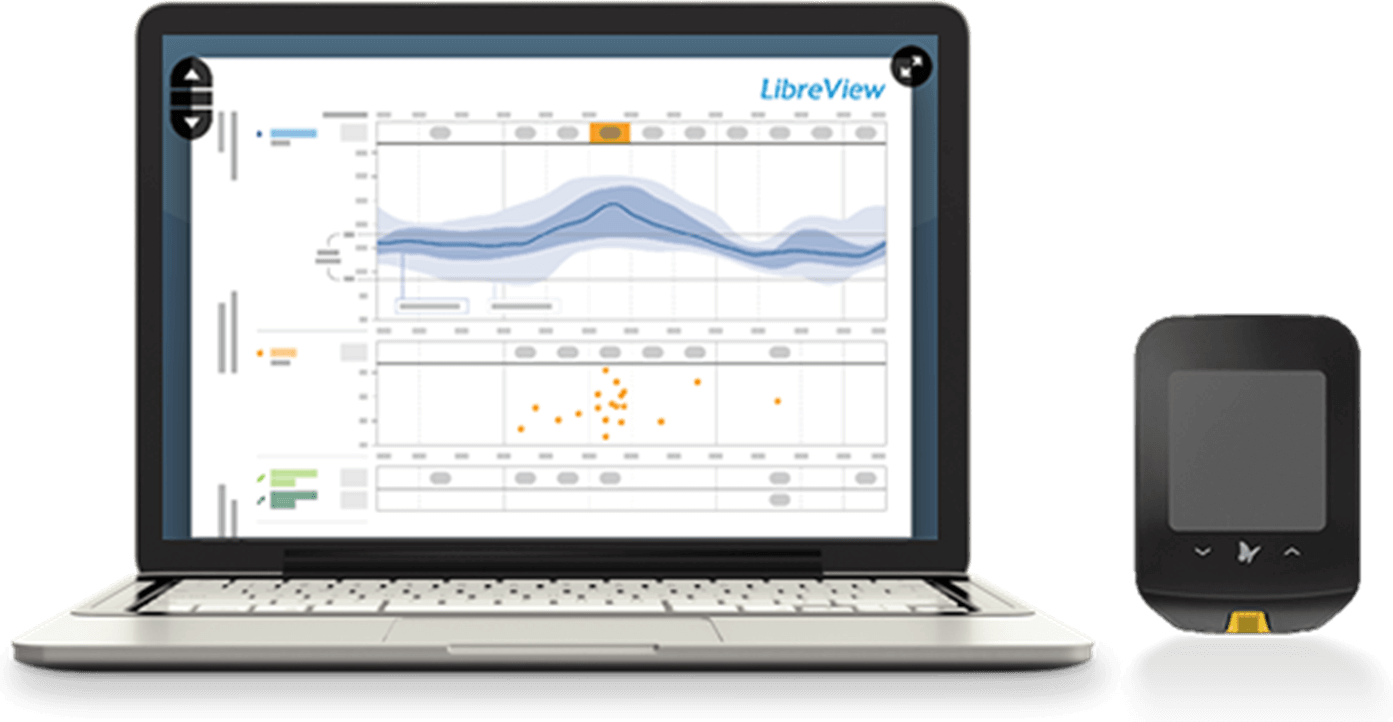 Although results on the FreeStyle Libre reader can quickly and easily give you, and your patients, the answers you have been looking for, uploading results on to LibreView* enables you to save more than the 90 days of data available on the FreeStyle Libre reader.
The LibreView system gives you intuitive reports to help you discover patterns and trends so you can make informed decisions about your patients' diabetes.
Whilst we know that every hour and every day is different, the Glucose Patterns Insights report in LibreView enables you to view your patients' average day and estimated HbA1c at a glance.
Using the FreeStyle Libre reader over several days or weeks (minimum of 5 days) the software aggregates the readings into a single 24-hour period creating a "typical day". Being able to see data like this allows you to identify times of day when your glucose levels fluctuate most from your patients' target range.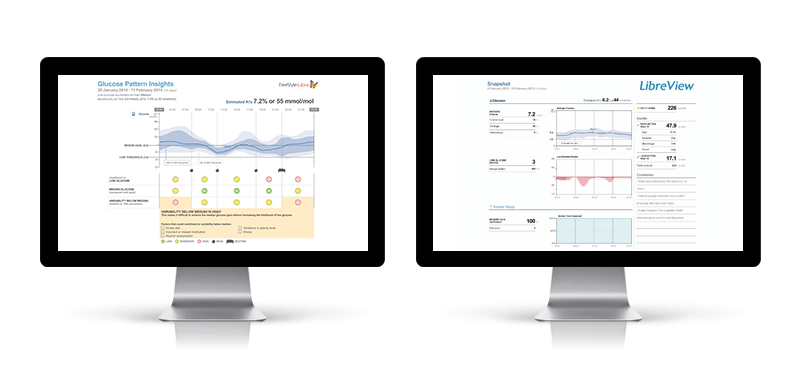 Simulated data for illustrative purposes only. Not real patient or data.
The Snapshot report takes an even more detailed look in the glucose data. It includes the number of times there is a low glucose event in a specified time, the sensor-usage, insulin data and carbohydrate consumption.
You can make the most of your appointment time by reviewing these individual patient reports in advance. The easiest way to do this is to link to your practice account with each of your FreeStyle Libre patient accounts. Once you have set this up you will be able to access their reports online every time they upload your data. You can also email the reports directly or print them off and share them during your patient consultations.