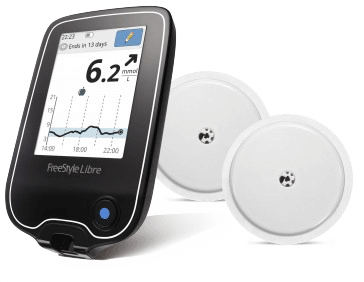 Abbott's revolutionary FreeStyle Libre flash glucose monitoring system is intended to change how people with diabetes, including those who intensively use insulin, measure their glucose levels and, ultimately, to help them achieve better health outcomes.
It is a revolutionary product for the UK diabetes community with strong support across patient groups, healthcare professionals and key opinion leaders.
NICE recently published a Medtech Innovation Briefing (MIB) on 1st July 2017 and invited comments on the FreeStyle Libre system technology from clinical experts working in the field and relevant patient organisations. These experts noted that using the FreeStyle Libre system would be cost effective because of improved diabetes management and reduced complications such as hospital admissions. Furthermore, one expert noted that managing complications accounts for 80% of diabetes spending, and so any reduction in the rate of complications would be meaningful. All 4 experts agreed that no significant changes in NHS infrastructure would be needed.
Subject to your approval and the appropriate local process, it will now be available for reimbursement via the NHS for people with diabetes. Ensuring implementation is responsibly handled is a key priority for us.
We are in the process of implementing a multi-channel education and support programme for both patients and clinicians to ensure that the UK diabetes community is able to benefit from this reimbursement decision in the most effective and responsible way possible.
We welcome the opportunity to discuss the utilisation of the FreeStyle Libre system and the impact on your population
If you have any questions, or would like to discuss how this decision will impact you, please get in touch and we will respond as soon as possible.