LibreView provides healthcare professionals and patients with access to clear,
easy-to-understand reports on glucose performance to aid decision making.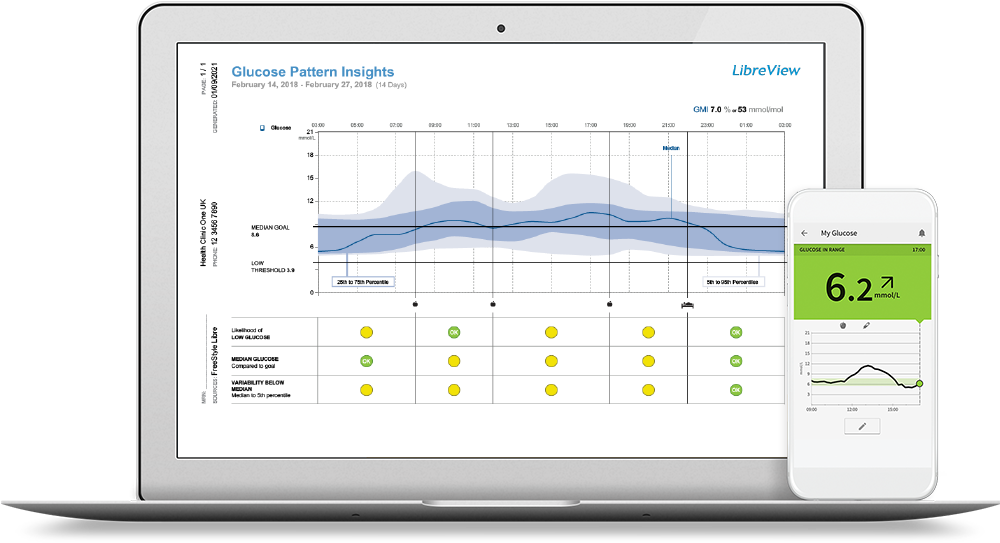 Simulated data for illustrative purposes only. Not real patient or data.
Key Benefits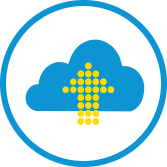 Access to your patient's glucose reports from anywhere with an internet connection
Access to consistent, easy-to-read reports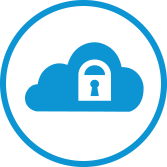 Optimise treatment plans through remote patient monitoring and collaboration with your care team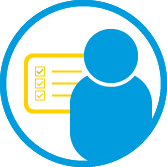 Easily manage and audit your patient population
Set up your Practice on LibreView

Create LibreView Practices and invite other care team members to securely view patient data, ensuring the whole team has access to the most up to date data during clinic and allowing you and your care team to better coordinate patient care.

Find Out More​Set Up your LibreView Practice
Monitor your patients remotely with LibreView
Get your patient to upload their FreeStyle Libre sensor glucose data from home onto LibreView.₼ If they're using the FreeStyle LibreLink app on their mobile phone◊, each glucose scan will automatically be uploaded to the LibreView account in real time,Δ ready for your review whenever, wherever.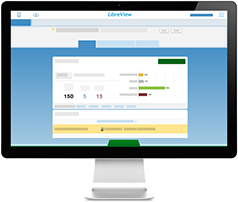 Look directly at patient populations and cohorts
Look directly at patient populations and cohorts with the 'My Patient' LibreView dashboard, customise the way you look at different populations of your patients. Create custom filters to help flag and annotate patient groups you want to monitor and pull reports with selected measures to quickly and simply audit your patient population.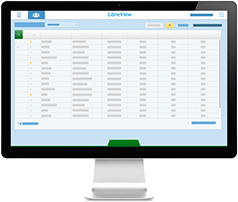 Intuitive Reports
Discover your patient's daily patterns~ and trends with LibreView to help identify priorities and make informed treatment decisions.
Snapshot report
See a summary of your patient's glucose control, sensor usage and insulin data.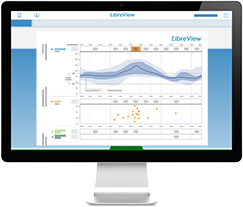 Glucose Patterns Insights report
View your patients' ambulatory glucose profile and a series of red-amber-green traffic lights to alert possible trouble spots across a day.