FreeStyle Optium Neo


FreeStyle Optium Neo has a choice of tools designed to help people who use insulin.


Tells you when your
blood glucose results
need attention
Test high or low and a light will come on. If it happens again, for example you're high in the morning three days out of five, the light blinks
Designed to be
easy-to-read
Quick accurate1
blood glucose testing
Small sample, no
coding, results in
five seconds
Lets you log insulin
doses you have taken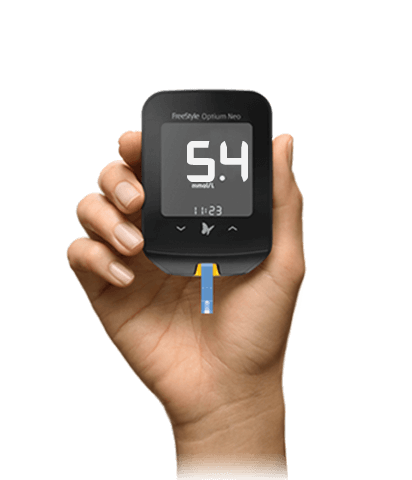 Features and Benefits
FreeStyle Auto-Assist Neo Software
Your guide to more support
To use the software, simply download the FreeStyle Auto-Assist Neo Software, connect the yellow USB cable to your FreeStyle Optium Neo and your computer. The software will then automatically begin the installation process.
Find Out More